Visual Arts
Welcome to the Visual Arts website for students at Te Aho o Te Kura Pounamu (Te Kura). Our programme covers drawing, painting, printmaking and art history.
 
Students learn through practical work and study how to make images, develop ideas and communicate and interpret meaning.

To find out more about study options, email the Te Kura Art Department at art@tekura.school.nz.
Current students
Use the following links or the left-hand menu to go to your level of study:
About this website
Online study tools: The menu options listed across the top of the web page have useful information to help you with your studies. You can also look at a showcase of student work.

Web browser and screen settings: A display resolution of 800 x 600 or larger is best. The website is best viewed using the web browser, Firefox or Google Chrome. Click here to download Firefox or Click here for Chrome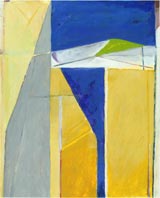 Copy of R Diebenkorn's
Ocean Park #32 
by Clive Kelly
Have fun with the doodle pad. Right click to print your work.